The mitsubishi Grandis came with a Rosen roof mounted DVD player. For years I have been using a cyclone media player hooked into the composite connection to save having to carry a load of DVDs in the car. When in use the cyclone would be powered by an inverter under the drivers seat that was plugged into the cigarette lighter and then the AV cable would go from the cyclone unit up to the roof. It worked well but was a bit messy and faffy to plug in and out.
I decided to have a go to tidy it up a bit by ceiling mounting the cyclone unit and keeping the power and AV cables up in the roof.
I knew the Rosen unit used 12V so there must be a 12V feed up there. I could of tried to wire the cyclone unit directly to the 12v feed using a usb cable but decided to try to use on of these.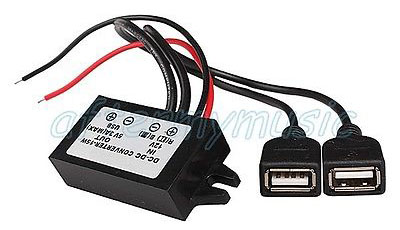 I have left one of the USB connectors out in case I use it for something else but its position probably means that it never will get used and I may tidy it away at a latter date as it looks untidy.
I dropped the Rosen unit and used a multimeter to test the power connections. There was one power that seemed to be on all the time for the lights in the unit and one that was tied to the ignition. I spliced the ground and the ignition cable to the USB power unit.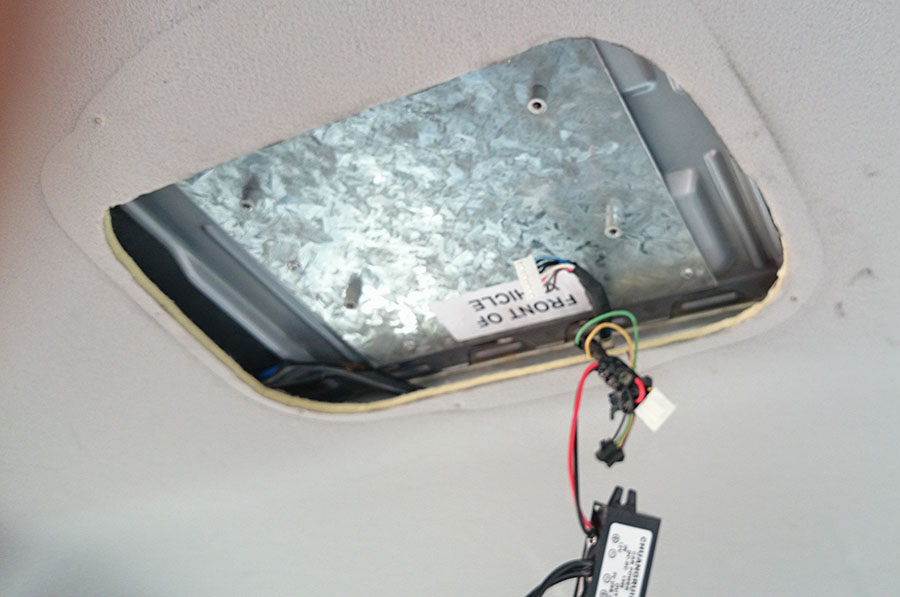 Once that was done the cables were tidied away in the roof space and everything put back.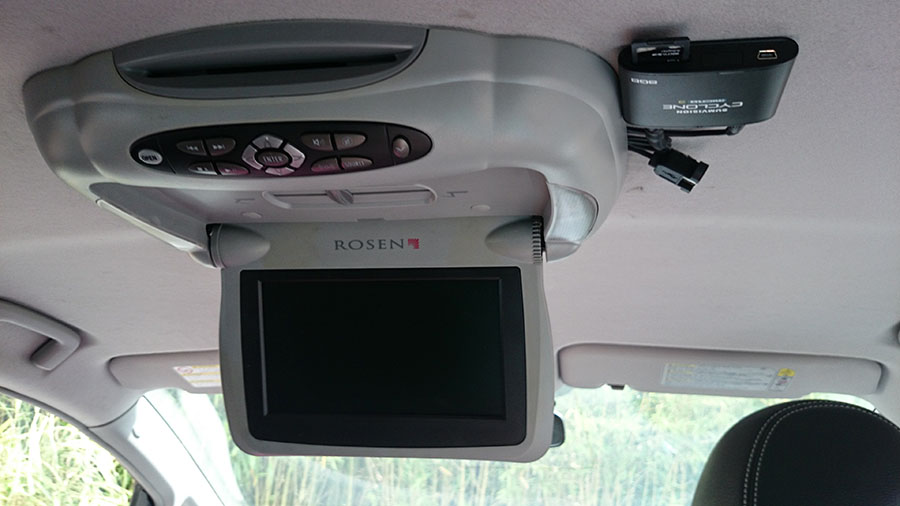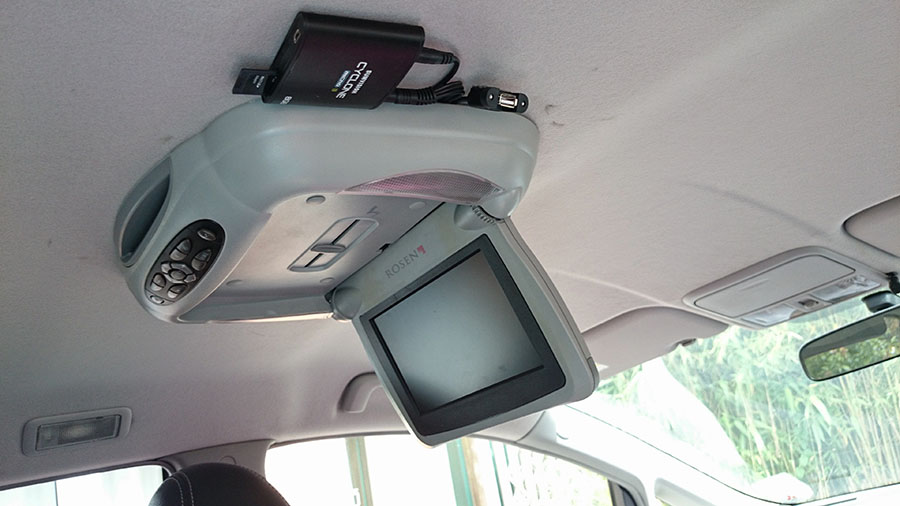 The cyclone unit is currently held in place using double sided tape.
Everything works as it did before but its now a lot neater. The only issue I have is that that the IR codes for the Rosen dont appear to be descreet enough and there is conflict between some of the codes form the cyclone unit and the Rosen. So for example pressing stop on the cyclone changes source on the Rosen. I had never noticed this before as the cyclone used to be down near the ground but now the two devices are next to each other the issue has raised itself.